How to Change Keyboard From US to UK in Windows 10
To change keyboard language from US to UK, first, you need to install the UK keyboard layout, if not already installed.
Sign in to your Windows 10 computer and open Settings (press Windows Logo key + I).
Go to the Time and Language category and then click Language in the left pane.
Scroll down to the Preferred languages section and click Add a language button.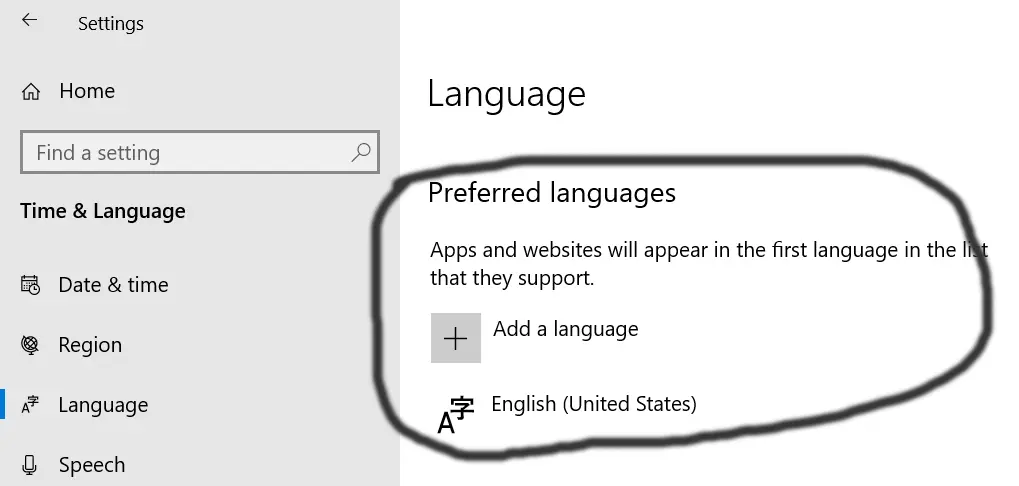 Select English (United Kingdom) from the list and click Next.
Then, click Install.
After the English UK language pack was installed, in the language pane, click the Keyboard icon to set Keyboard Language to English (UK).
A shortcut will be available in the taskbar, as shown in the following screenshot.

Click on this shortcut (the keyboard shortcut is Windows key + Ctrl + Spacebar) to switch between different keyboard layouts.