How to Install Skype on Ubuntu 14.04
In this tutorial we are going to learn how to install Skype in Ubuntu 14.04 Desktop. First, we are going to download Skype for Ubuntu then install using Ubuntu software center. So follow along.
Download Skype for Ubuntu 14.04
First, go to Skype Linux download page and select your distribution as Ubuntu 12.04(multiarch). Do not worry about version 12.04 works for Ubuntu 14.04.
Once you select the distribution, new window will be prompted to download the Skype installer for Ubuntu, which is the .deb package. Save the installer to your hard drive.
Install Skype Ubuntu in 14.04
After the download is finished, double click on the downloaded .deb package to install Skype using Ubuntu Software Center (We don't need to use command line interface).
Then click on the install button to start installing Skype in Ubuntu 14.04 Desktop.
And that is all we have to do. Now You can open Skype from the Ubuntu software launcher.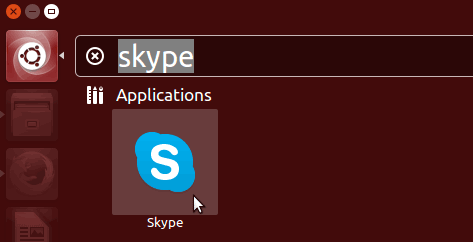 Skype for Ubuntu is free, you can make video calls from Skype to Skype without any charge.