How to Turn Off Firewall in Ubuntu 20.04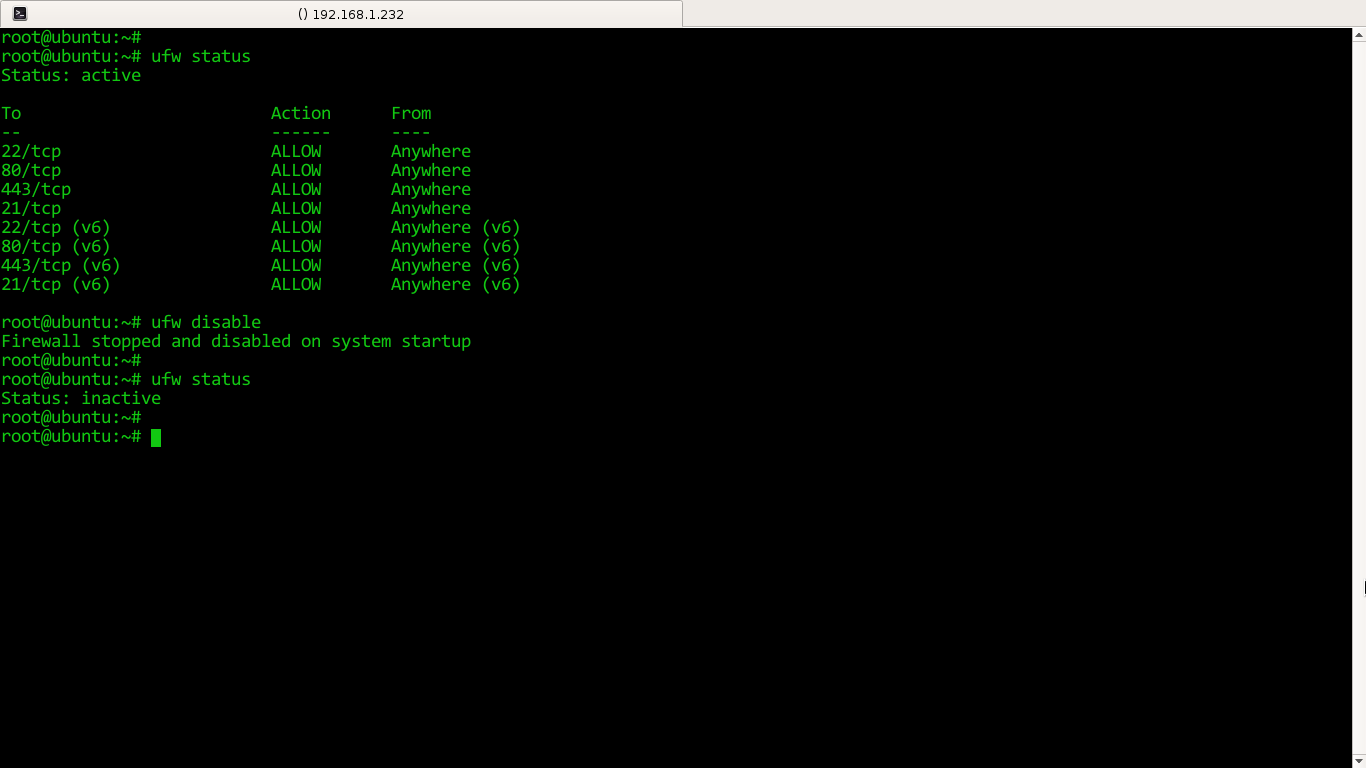 To Turn off Ubuntu Firewall in Ubuntu 20.04, Open the Ubuntu terminal and execute the following command:
ufw disable
Once the command was executed, you will see the following message: "Firewall stopped and disabled on system startup".
To make sure that the firewall is turned off, run the ufw status command.
Note that we need to run the ufw command as root(or sudo).